HOW WE CREATE VALUE
At CLP, we utilise various capitals to create value for shareholders, customers, employees and the wider community. The following diagram shows the key capitals we used and the value we created for different stakeholders.
INPUTS / CAPITALS
Financial Capital
Shareholders' funds of HK$113,034 million
Total borrowings of HK$58,215 million
Risks
Financial risk
Commercial risk
Manufactured Capital
Generation capacity of 20,018 equity MW
Long-term capacity and energy purchase agreements of 5,090MW
Transmission and high voltage distribution lines of 16,834km
15,441 primary and secondary substations in Hong Kong
Risks
Operational risk
Extreme weather as a result of climate change
Human Capital
Risks
Human resources risk
Health and safety
Intellectual Capital
Strengthened technological capabilities to develop Energy-as-a-Service business model
Digitalisation of operations
Investments in technology companies and funds
Partnerships with innovation accelerators
Natural Capital
426,190TJ of coal consumed
142,304TJ of gas consumed
Social and Relationship Capital
Engagement with policymakers and stakeholders toward net zero
Public education towards greater energy efficiency and decarbonisation
Community support to mitigate the impact of COVID-19
Risks
Regulatory risk
Market risk
WHAT WE DO
We operate in different parts of the energy value chain in each of the markets we are in, tailoring our solutions based on the local context.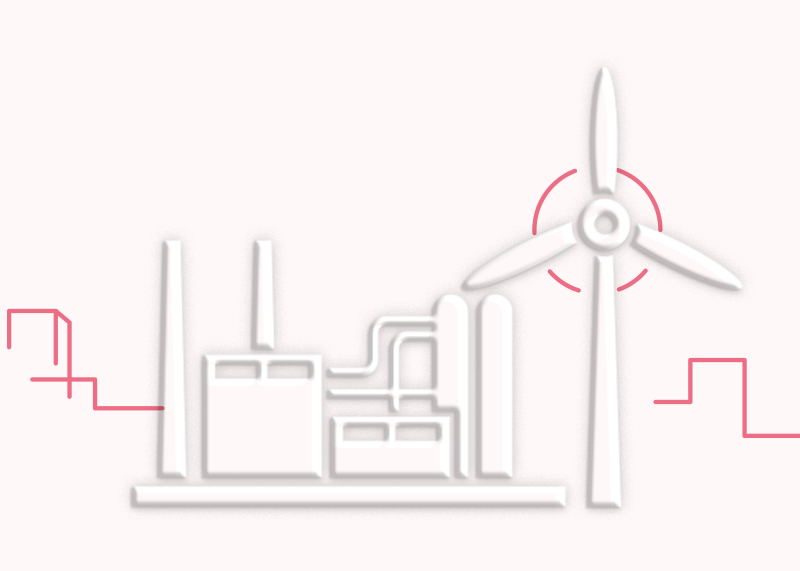 Generation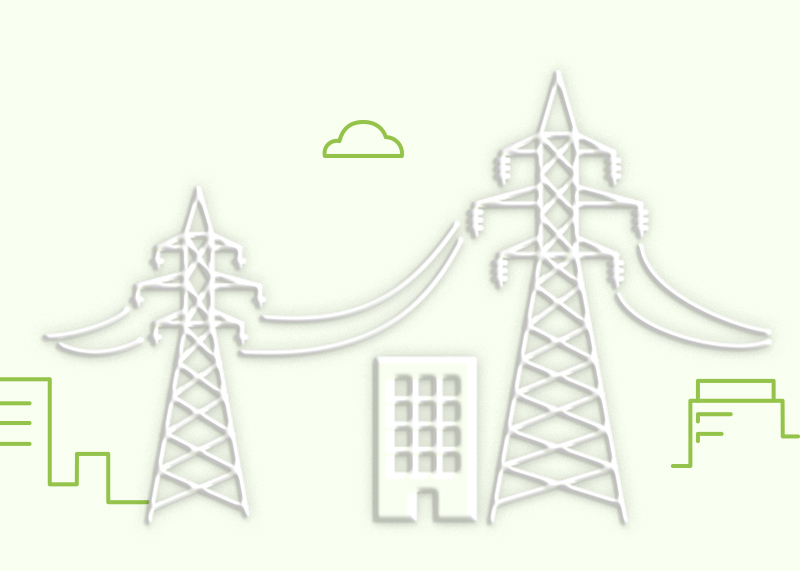 Transmission
Distribution
Procure adequate and appropriate fuels and energy resources from diversified sources
Design, build, operate and invest in centralised and decentralised generation facilities with increasing deployment of low-carbon energy sources
Design, build, operate and enhance transmission networks to facilitate integration of more clean energy into the grid
Design, build and operate distribution networks
Integrate distributed energy resources into the grid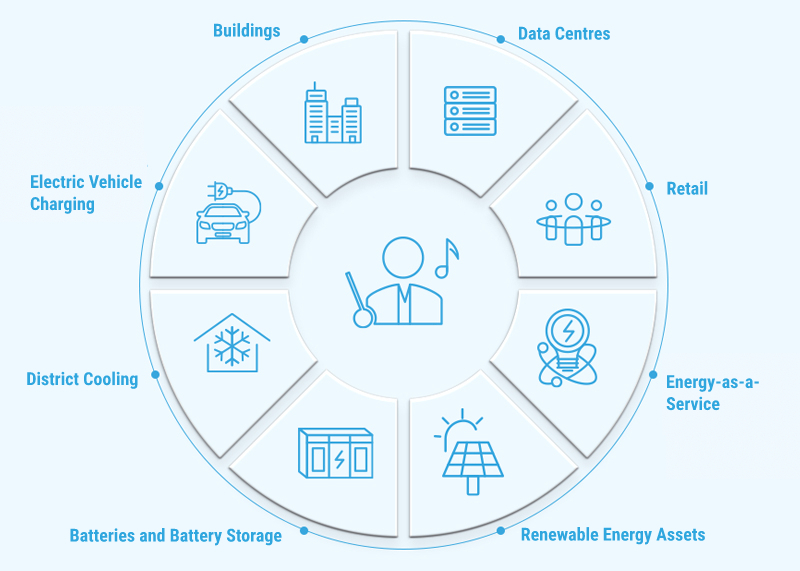 Energy Orchestration
Develop and deploy customer-oriented, technology-enabled energy services that help customers become active participants of a power system
Widen and deepen customer relationships as an energy orchestrator to enable decarbonisation, electrification, energy efficiency and management, decentralised generation and storage
NEW TECHNOLOGIES AND DIGITAL APPLICATIONS
Data analytics, artificial intelligence and Internet of Things (IoT) facilitate flexibility of entire energy system
Enable dynamic system balancing that integrates centralised and decentralised generation, and balances demand against different generation profiles to optimise cost efficiency, reliability and environmental performance
Enable delivery of smarter and greener energy products and services
OUTCOMES
FINANCIAL CAPITAL
Reliable and consistent ordinary dividends with steady growth supported by earnings
Timely repayment to lenders
Sustainable financing
MANUFACTURED CAPITAL
Maintaining operational excellence despite challenges in weather conditions, fuel prices and COVID-19 to provide reliable, cleaner and affordable electricity supply
HUMAN CAPITAL
Initiatives to promote staff wellbeing amid COVID-19
Improvement on safety performance
INTELLECTUAL CAPITAL
Flexible, environmentally-sustainable energy solutions for customers with increase in sales from Smart Energy Connect
NATURAL CAPITAL
Updated Climate Vision 2050 to achieve net zero by 2050 and phase out coal by 2040
Expansion of renewable energy portfolio
SOCIAL AND RELATIONSHIP CAPITAL
Strong focus on engagement with our key stakeholders to plan for and execute a just energy transition
Provided support to the communities to mitigate pandemic-related impacts
OUTPUTS
Economic value generated of
HK$85,088 million
FINANCIAL CAPITAL
Shareholders: total dividends of HK$7,832 million, HK$3.10 per share
Lenders: net finance costs of HK$1,774 million
MANUFACTURED CAPITAL
Suppliers and Contractors: fuel and other operating costs of HK$58,428 million
HUMAN CAPITAL
Employees: staff expenses of HK$5,107 million
SOCIAL AND RELATIONSHIP CAPITAL
Government and Regulators: current income tax of HK$1,720 million
Community: donations of HK$15 million